I still have time!!! I have 37 minutes to get it written and posted! Here are my 5 for Friday.. just random happy thoughts from today:
#1- I am so happy and thankful for all the law officials in Boston! I'm not going to turn into a political debate at all. Just that it's good that they apprehended the suspect for justice and everyone is safe!
#2- I am so happy for our Countdown to Summer... today was COOKIE Day! Loved having one of my sweet friends bring in our treats today!
#3- So excited because next week we will be going to the zoo! My students can't wait and neither can I!
#4- I can't wait for this weekend because my little guy will be playing his second T-ball game tomorrow and he is so excited!
(I now feel bad that I don't have his picture on my computer yet to share of my Big Leaguer!)
#5- My husband and I are looking forward to Sunday because we are going to the Renaissance Festival just south of Atlanta. I have never been and am looking forward to it!
Look out for two REALLY, REALLY big posts next week! I am planning on a giveaway AND an intro to a summer learning project :)
I linked up at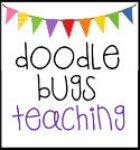 Have you?