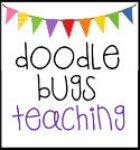 This week we spent a lot of time talking about the pilgrims and Veterans. My students even made the connection that we should be thankful like the pilgrims for our veterans who fought for us! They are so wonderful :)
Here are a couple of the books that we read this week (loved them each!):
I found this great craft while searching around on Pinterest. It linked me to here:
My kiddos had a blast with this!
Don't you love how adorable that little hand is?
While practicing our counting, I discovered this great game with Curious George.. who doesn't love George? This adorable game has you helping George pick the apple that belongs in the number line.
I redid my blog! I am in love with the fact that Blogger has made it a tad bit easier. I am proud of the header that I made too! What do y'all think?
I am just so stinkin' glad it's finally Friday! Not many weeks do I say that but man, oh, man has this been one for the books!