My student teacher has been AMAZING!!! She has had many fabulous lessons, engaging activities, and fabulous projects. The kids have loved having her teach them for the past several weeks. I will be very sad to see her end her student teaching in 3 weeks!!
To show her our thanks for an awesome job, I put together a bag of treats for her. Several of the kids brought in items to add to it as well!
This is THE bag as a teacher. I added her monogram to it to personalize and then began filling it up: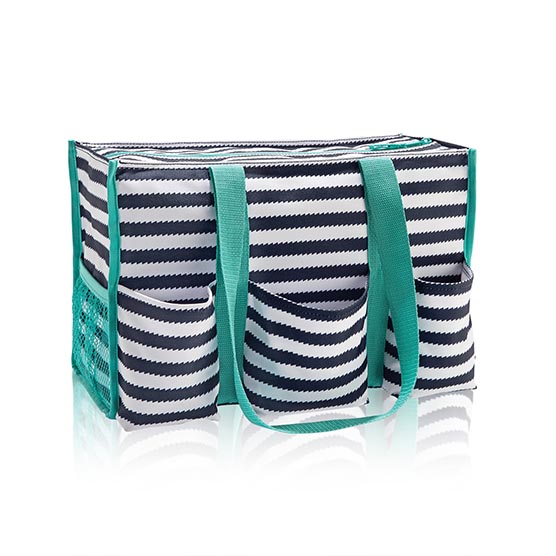 This is an amazing book for new teachers. It's about the specific classroom routines that you should introduce, ways to teach it, lesson plans to do the teaching, PLUS pitfalls to avoid with each one! They have different sections for different grade levels too.
THE Classroom Management Book
Colored card stock... you can never have too much as a teacher! I got her loads of packs at Michael's when they had a sale 3 weeks ago for $2 a pack. These from Amazon are an amazing deal as well! You get way more sheets in a pack :)
Neenah Astrobrights Premium Color Card Stock Assortment, 65 lb, 8.5 x 11 Inches, 250 Sheets

Oh how I love colored Sharpies... they make everything prettier!
Sharpie Fine-Tip Permanent Marker, 24-Pack Assorted Colors

My heart flutters at the thought of sticky notes :)


Post-it Notes, 3 in x 3 in, Jaipur Collection, 14 Pads/Pack, 100 Sheets/Pad (654-14AU)


Which is why I bought her TONS of them... we share the same heart-fluttering thought!
Post-it Super Sticky Notes, 3 x 3-Inches, Assorted Neon Colors, 5-Pads/Pack

We all know we have stress now and then (ha!) so one of my students sent in this wonderful lotion for Stress Relief. It smells SO good!


Bath & Body Works Aromatherapy Stress Relief Eucalyptus Tea Body Lotion 6.5 Oz.


If I had to pick a favorite pen.. these are it. I have purchased at least 4 packs this year just because I use them so much! I have them in my purse, at my desk, at home, and in my school bag.
Paper Mate Flair PointGuard Porous Medium Point Pens, 12-Pack, Assorted Colors (74423)
What is your favorite treat for your student teacher? Mine loved all of her goodies today!